Editorial design, Web design + Development, Illustration, Strategy
Hot damn I love Whalebone. Over the years I've built, managed, designed and strategized the company's Wordpress-backed online presence for both the editorial and the apparel sides of the business. I even dive into some editorial design and illustrations whenever the team needs help.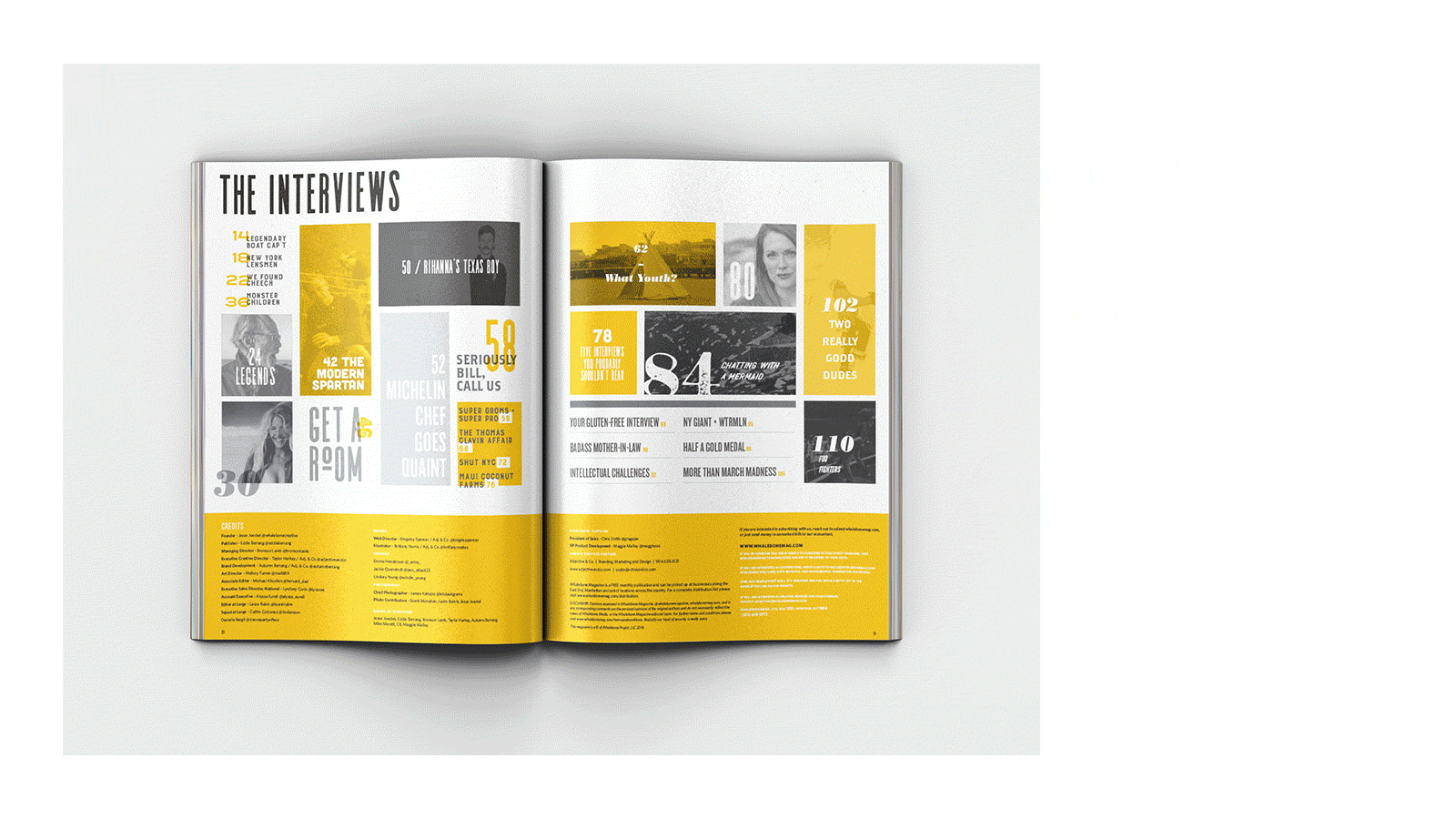 House Specialties Are Not Your Friend
Inspired by a drink that gave most of the team gold-medal hangovers, this acid-trip ode to Ginger's Rocket Bomb was a fun one lay out.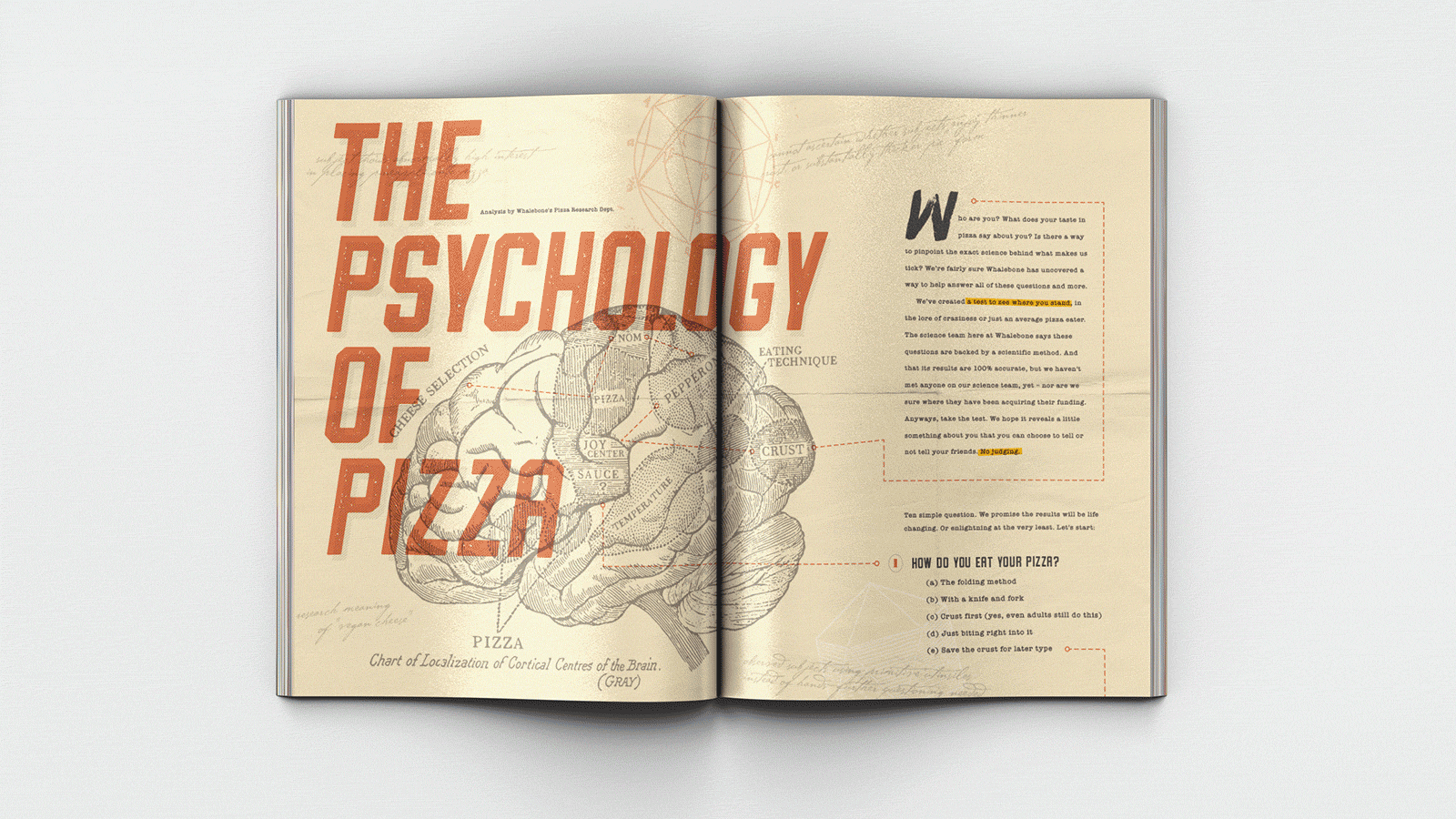 The Psychology of Pizza
We broke down what your pizza eating habits say about you with this interactive article. A little inspiration from vintage Grey's Anatomy books and Da Vinci drawings—this one deserved only the deepest reference material.
Illustrations for the mag + tees
OG wireframe to the live production site.